Podcast: Play in new window | Download (Duration: 52:02 — 42.2MB)
Subscribe: Google Podcasts | RSS | More
There are some people who leave a legacy forever. Freddie Steinmark was part of the University of Texas Football team that won the 1969 National Championship game. Freddie's play on the field was defined by leadership, hard work, and playing for his teammates. 6 days after that game, Freddie's leg was amputated, and his battle with cancer had begun.
Bower Yousse, high school teammate, and childhood and family friend of Freddie, joins us for this episode to discuss Freddie's life, and the impact he had on so many. He talks about how Freddie conducted himself at school, as well as on and off the field, with class and dignity. He was one of the Captains of the team and set an example by his actions.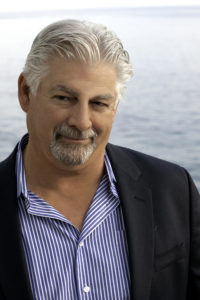 He takes us through Freddie's journey from his love and caring of his family, to his high school football games, to being recruited by University of Texas after Coach Royal saw only 13.3 seconds of tape, to his National Championship run, to his diagnosis and battle that he took head on with toughness and courage.
Enjoy this inspiring episode
For more information on Freddie, Bower, and the book, visit www.freddiejoesteinmark.com
Visit us at Foundations of Sports for further information on our mission of providing positive sports stories and the people who make an impact on and off the field.
If you like the episode, please share with a family member or friend, and leave us a rating and review on the Apple Podcast app.
Twitter – @Foundationsport
Instagram – Foundations of Sports
LinkedIn – Chris Horgan – Foundations of Sports Podcast