Podcast: Play in new window | Download (Duration: 38:22 — 31.2MB)
Subscribe: Google Podcasts | Stitcher | RSS | More
Mike Rozzi is a Strength and Performance Coach with Coliseum Strength and Conditioning. He coached at the collegiate level at UCONN and Coastal Carolina, played college football at SUNY-Cortland, and Arena football with the New Jersey Revolution.
From the start of the episode, Mike brings a positive energy that carries over to his work. He speaks about commitment to the process to go along with hard work, as well helping others along their journey. As a strength coach, Mike gets to positively impact others, and tells us how rewarding it is to "see the looks on their faces" when they reach their goal.
He provides an in-depth and common sense definition of the words "coach" and "coaching," as well as what type of mindset is required to accomplish any sports or life goal.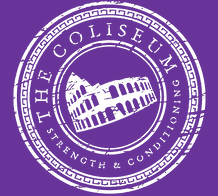 He also discusses the importance of resiliency, the impact of his Grandfather and his family on his life, and how sports can teach the positive character traits of teamwork, work ethic, and stick-to-itiveness.
Enjoy the episode
Visit us at Foundations of Sports for further information on our mission of providing positive sports stories and the people who make an impact on and off the field.
If you like the episode, please share with a family member or friend, and leave us a rating and review on the Apple Podcast app.
Twitter – @Foundationsport
Instagram – Foundations of Sports
LinkedIn – Chris Horgan – Foundations of Sports Podcast