Podcast: Play in new window | Download (Duration: 50:31 — 46.7MB)
Subscribe: Google Podcasts | RSS | More
Ed Hearn joins us on the Foundation of Sports. He was a Catcher for the 1986 World Champion New York Mets, whose battles on and off the field forged his career as a Professional Speaker, Author, and Founder of the Bottom of the 9th Foundation.
His book, "Conquering Life's Curves: Baseball, Battles, and Beyond," reflects his journey. Ed shares his insights on his time in baseball, including being part of the 1986 World Series Mets, and the impact of his teammate Gary Carter. After baseball, he showed strength and toughness through not only his 3 kidney transplants and health issues, but also helping others through character by creating the Bottom of the 9th Foundation.
From an invite from a friend who played for the Kansas City Chiefs to fill in as a speaker at a local Rotary Club event, he used that as a bridge to become the first current professional athlete to have received the coveted CSP designation from the National Speakers Association.
He was recently part of the book, "Champions: 15 Inspiring Comeback Stories from Sports and Life," written by George Castle and John Schenk. To quote Ed, "It's the lives you impact along the way that is most important."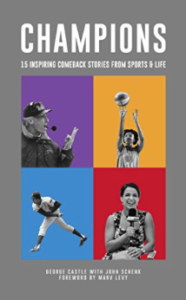 Enjoy the episode.
Visit us at Foundations of Sports for further information on our mission of providing positive sports stories and the people who make an impact on and off the field.
Twitter – @Foundationssport
LinkedIn – Foundations of Sports Podcast