Podcast: Play in new window | Download (Duration: 51:10 — 70.8MB)
Subscribe: Google Podcasts | Stitcher | RSS | More
"Sometimes you have to tighten up your cleats and challenge yourself" – Beasley Reece – NFL Alumni Association CEO, Player, and Broadcaster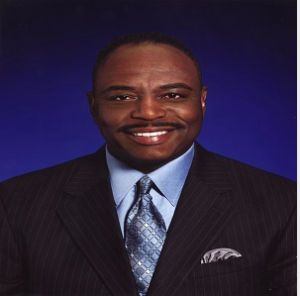 Beasley played college football at North Texas and was drafted by the Dallas Cowboys. He then played for the New York Football Giants, and finished his career with the Tampa Bay Buccaneers. After the NFL, he went onto a 35-year broadcasting career and is now currently the CEO of the NFL Alumni Association.
In this episode, Beasley speaks about his journey in the game of football, broadcasting and life:
He was discovered by NFL scouts when they were at one of his games to scout a player on the opposing team.
Playing with Roger Staubach and for Coach Tom Laundry
The importance of preparation to Coach Bill Belichick
What he did to bridge from football to broadcasting after his playing career, and how he landed in sports broadcasting
The different types of responsibility, shared and individual, and how you carry them out
Teammates for Life
The importance of family
His mission and role with the NFL Alumni Association
His musical talents
What the quote "Everyday" means to him and how he applies it to everything he does
What alumni mean to every team, organization, and business, and how you can learn from those who came before you
"See yourself as a Pro"
Enjoy the episode.
Visit us at Foundations of Sports for further information on what we do and our mission of providing positive sports stories and the lessons of character, hard work, and humility that develop a championship teams on and off the field.
Instagram – Foundations of Sports
Twitter – @foundationsport
LinkedIn – Chris Horgan – Foundations of Sports